Join us April 9th at the SmashBurger location at 1335 S Alma School from 11am-9pm. This promotion is for in person and phone orders and 20% of proceeds will be donated to Rhodes!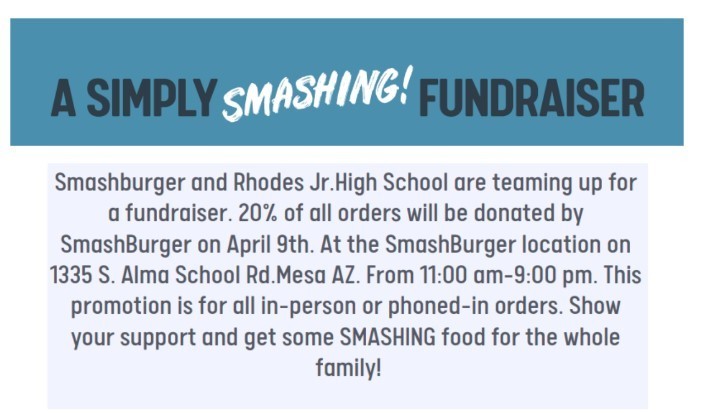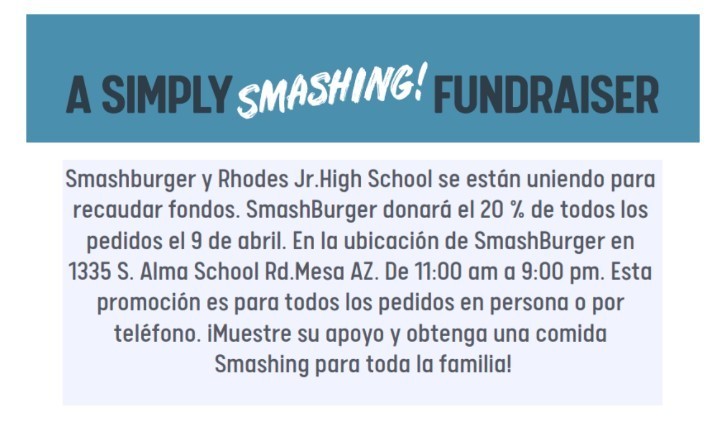 Join us Saturday March 12th for our Smashburger Fundraiser!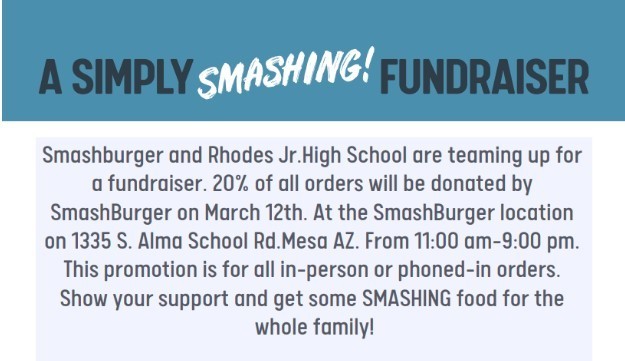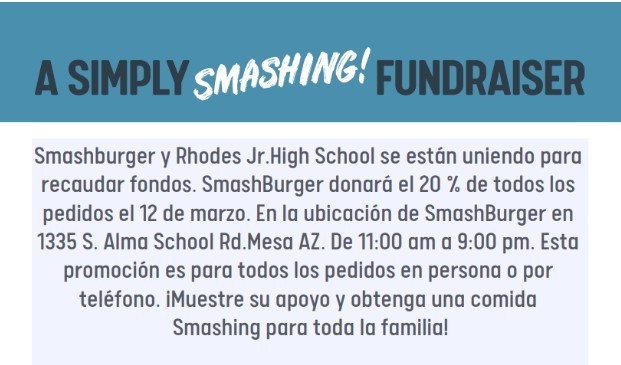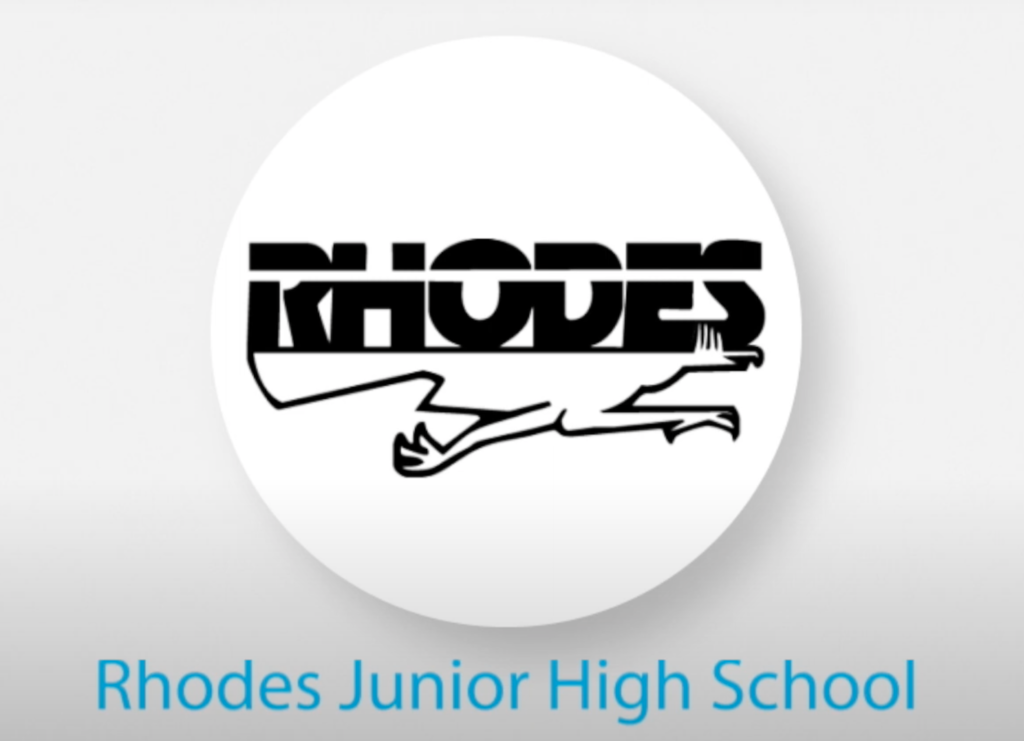 Thanks to Chicanos Por La Causa for for coming out and sharing their program with our students!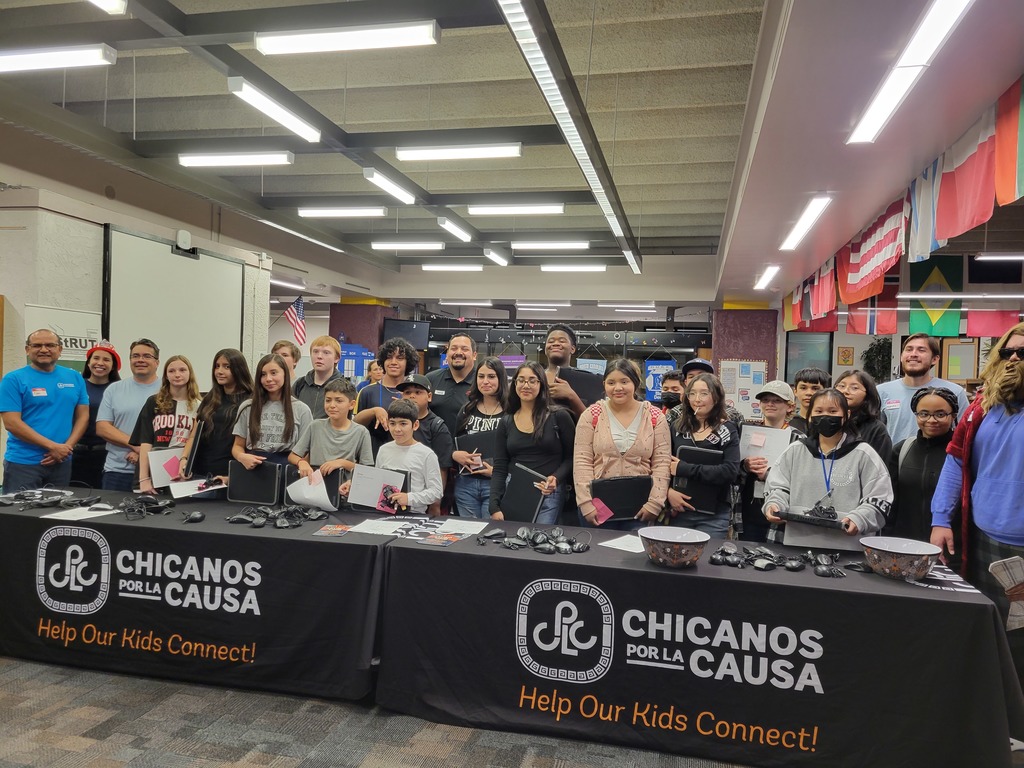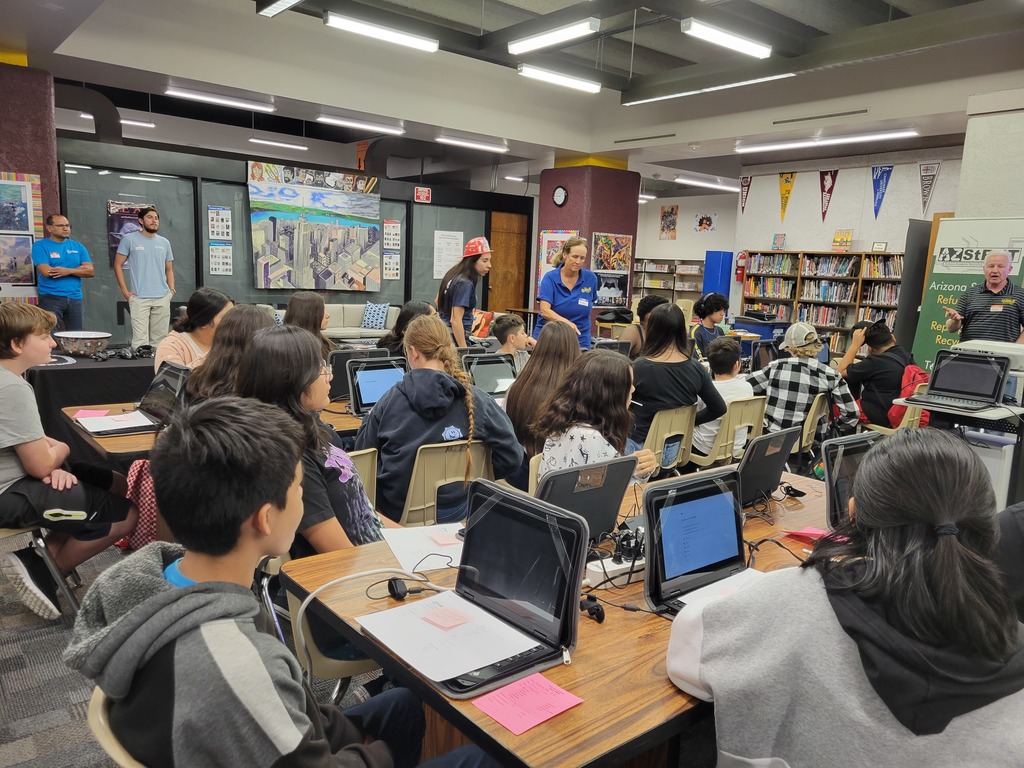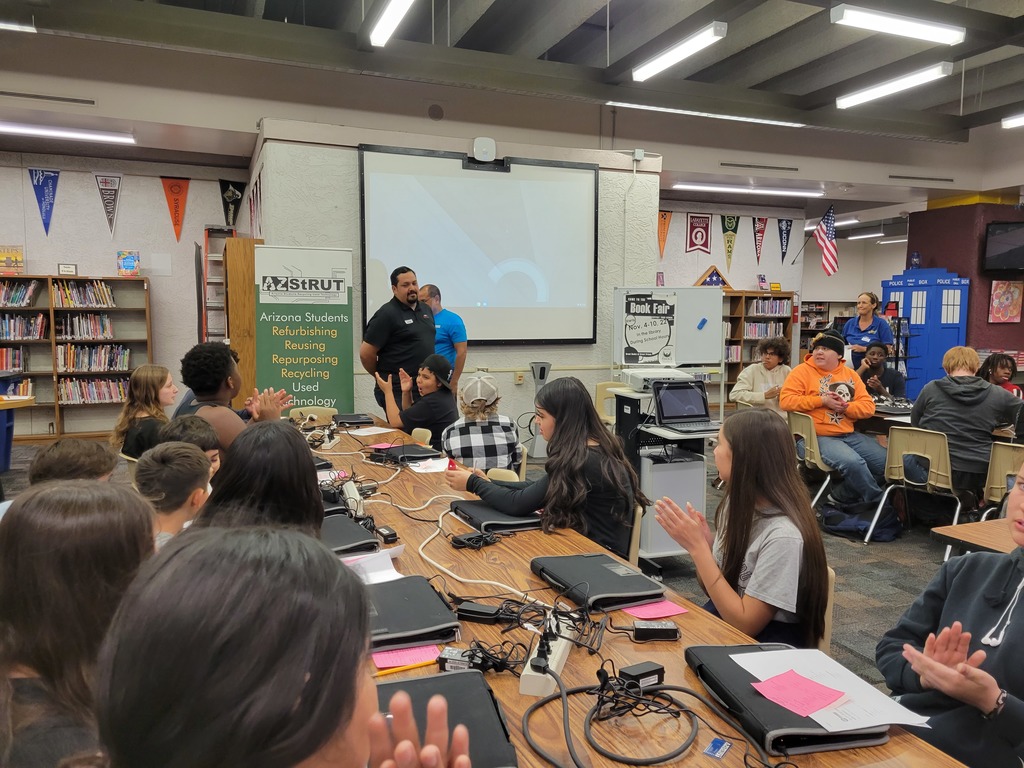 Rhodes Therapy Dogs hard at work during lunches.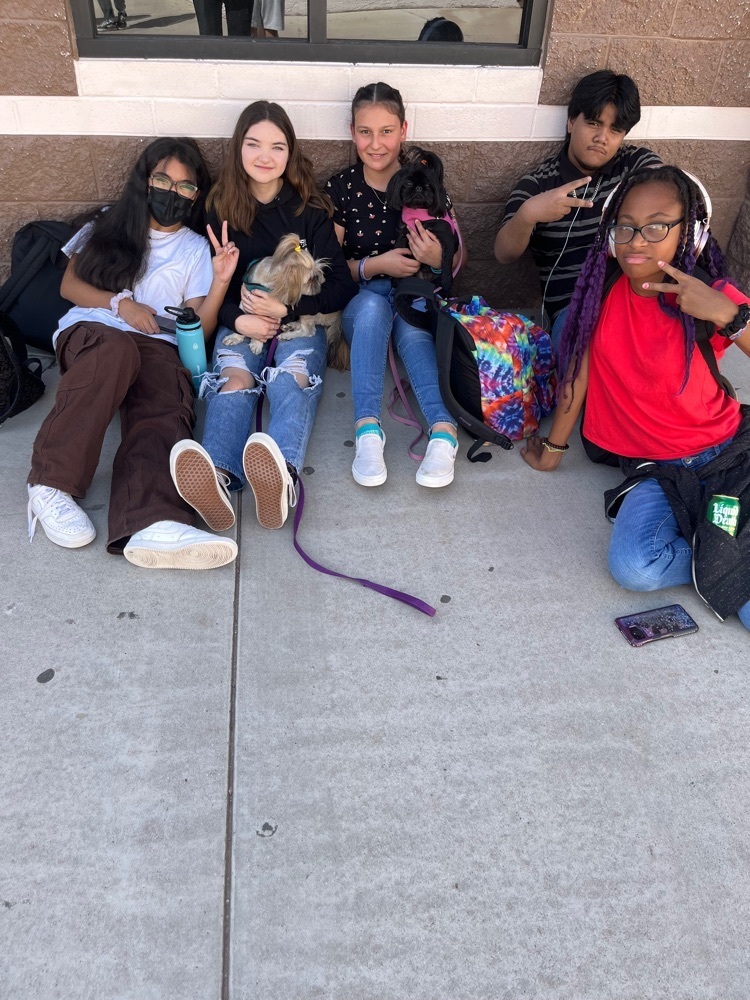 Positive Peers, all hugs welcome!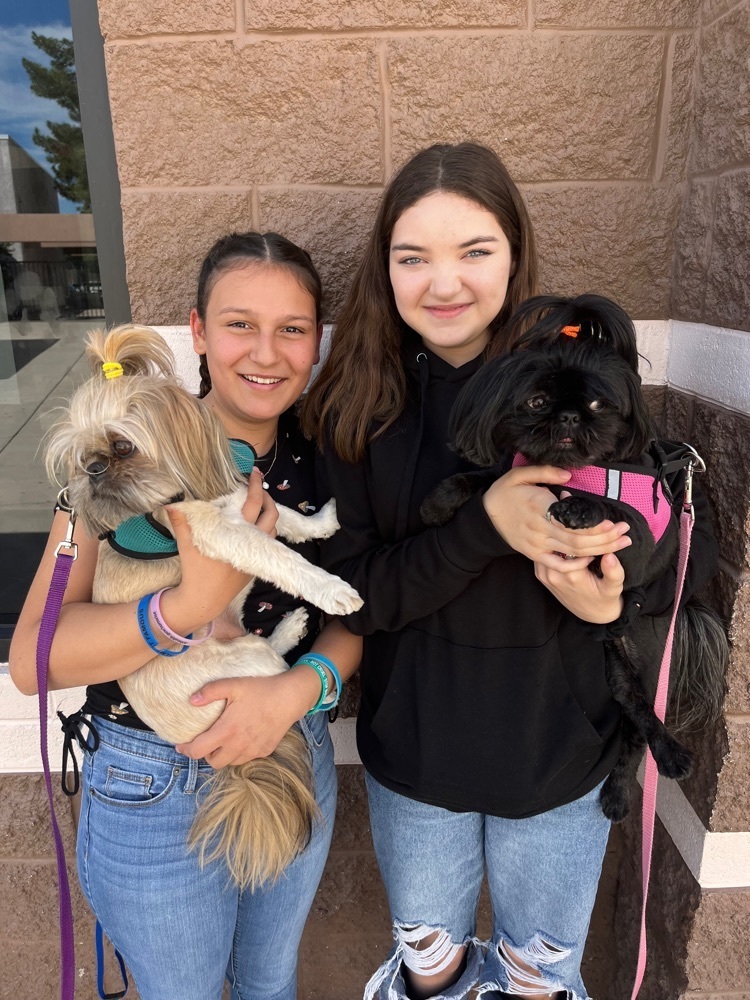 Q2 Sports tryouts! Boys Volleyball - Oct 18th & 19th Softball - Oct 12th & 13th Badminton - Oct 18th & 19th Make sure you have your participation form filled out and turned in to the office before tryouts!
Terrific Trio Performing Arts Team at Rhodes!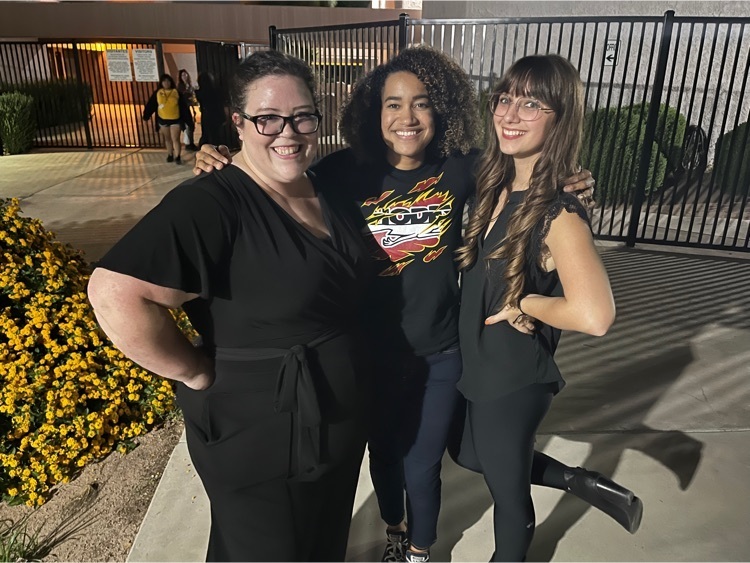 Rockin' Rhodes Event Tonight!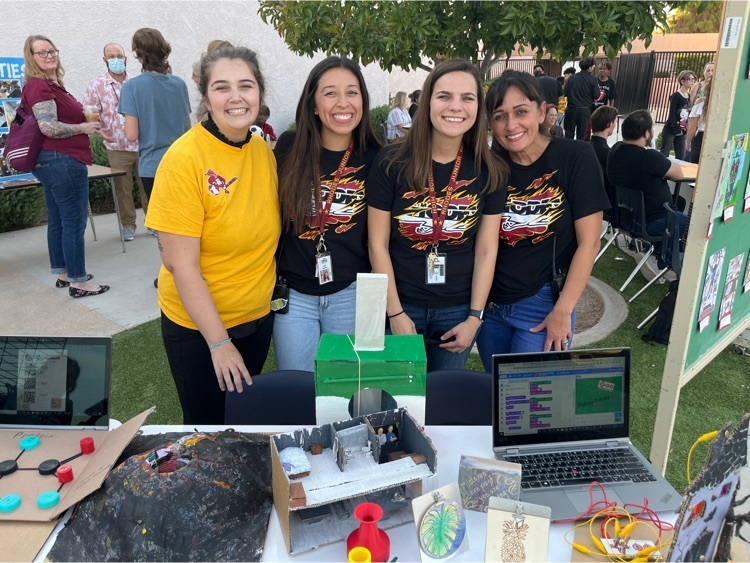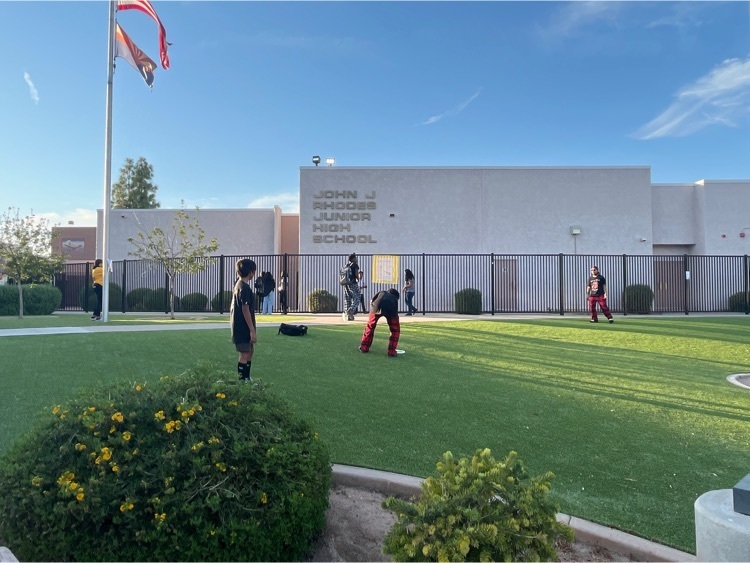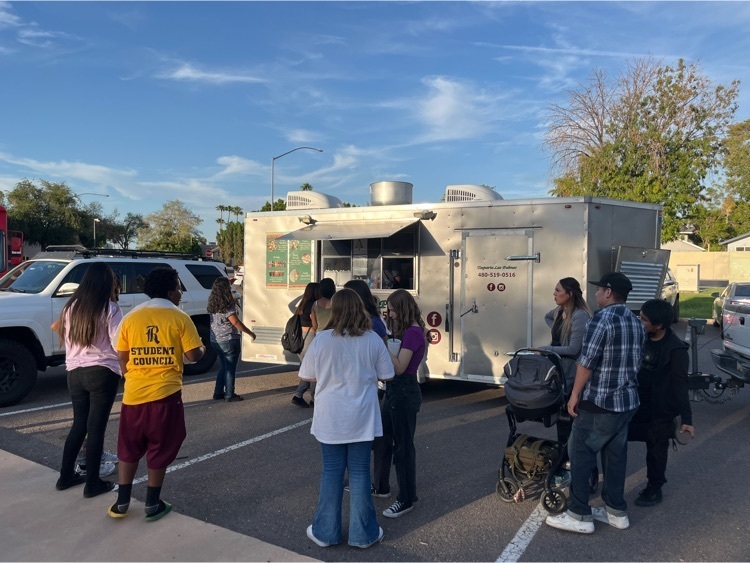 We have officially launched our updated website. Welcome to Rhodes' new home on the world wide web!